Important information concerning COVID-19
El Patio
Eating al fresco in the Gothic Quarter oasis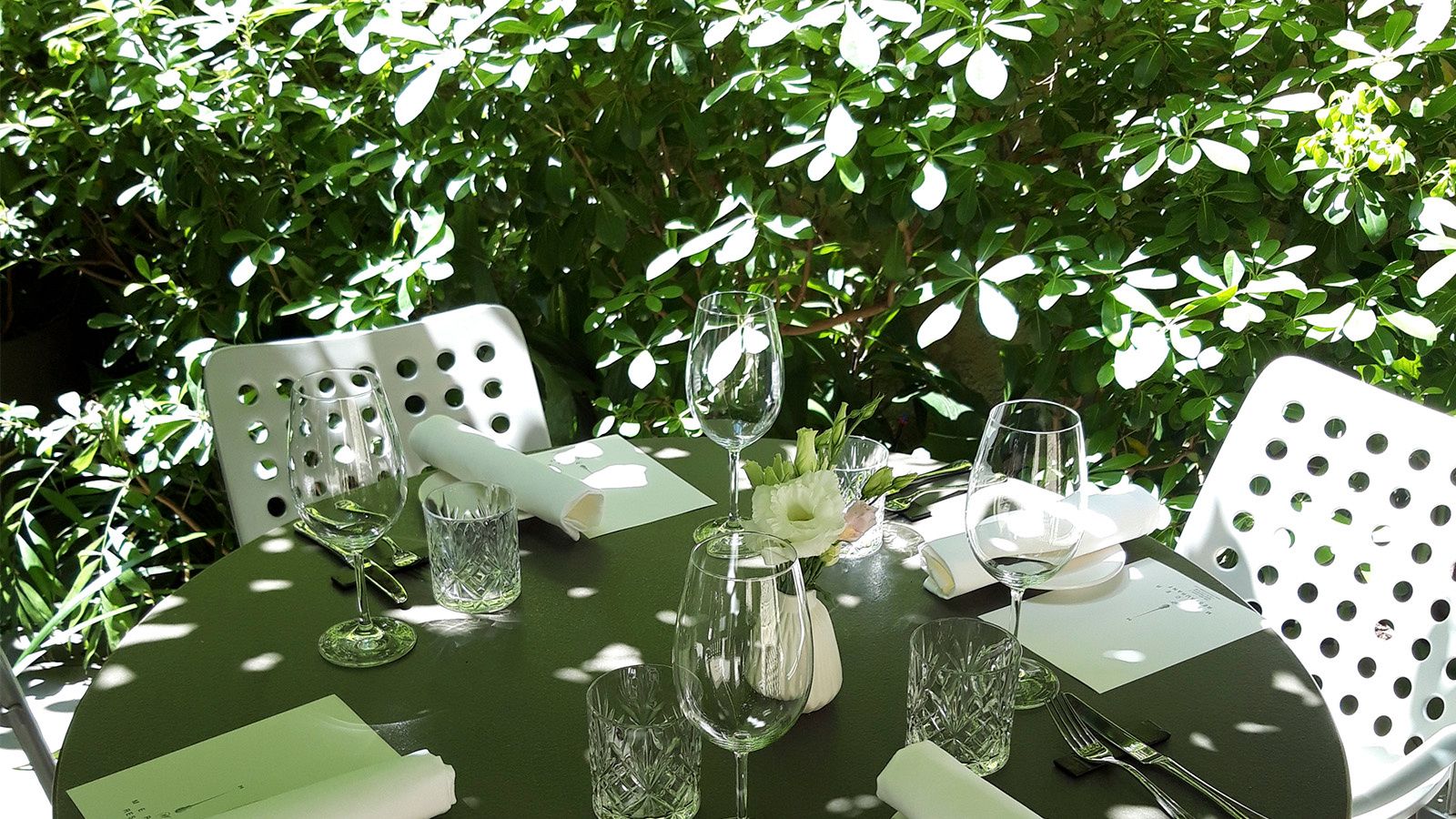 Summer Lunch by el Patio orange trees courtyard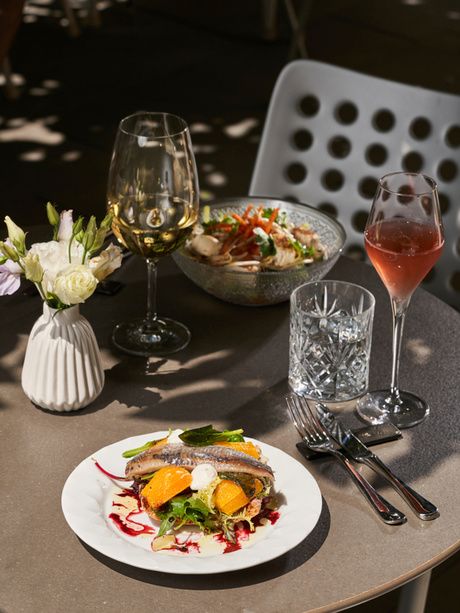 Following the urban architecture traditionally conceived around central courtyards, the Mercer Barcelona preserves the original building courtyard and the majestic pillar of the 16th century -symbol of its past-. At the same time, the patio incorporates modern elements such as the large glazed window that surrounds it . The orange blossom aroma and the minimalist furniture emphasize a space that invites you to enjoy an intimate and relaxed lunch in the open air.

Chef Xavier Lahuerta proposes a new lunch menu with local natural ingredients, balanced and Mediterranean, perfect for the summer season in Barcelona.

Likewise, the orange trees courtyard is a unique setting for small private events surrounded by ancient Barcino history. The Mercer Barcelona team will help you make the most of your celebration for you to enjoy an exclusive experience.
Contact
Calle dels Lledó, 7. Barcelona
Tel. +34 93 310 74 80
Email: restaurante@mercerbarcelona.com

Timetable
Summer Lunch
Tuesday to Saturday, from 1pm to 3pm.

Menu
Restaurants and Bars
A balanced menu in a dream setting